FIND OUR BEST
SPECTRUM DEALS ON TV + INTERNET + PHONE
Internet + TV + Home Phone
Internet Modem
Free!
Starting as Low as
$129.97/month
for 12 months when bundled*
125+ Channels with HD channels absolutely free
On Demand access to 85,000+ titles including 3D movies
Spectrum DVR service on up to 4 TVs in your home — now with up to 780 hours of storage
Internet download speeds up to 300 Mbps and upload speed of 4 Mbps
Unlimited local and long distance calling across U.S, Puerto Rico, Canada, Guam and Virgin Islands
Voicemail, Caller ID, Call Waiting & more
Voicemail, Caller ID, Call Waiting & 15 more voice calling features
No extra taxes or fees like the phone company charges***
Free 411 calls
Premiums and Additional Channel Tiers: Optional
Keep hackers and viruses miles away with the comprehensive Spectrum Security SuiteTM
CHOOSE YOUR PERFECT TV PLAN
Spectrum TV provides amazing HD Cable TV experience without any hidden charges or fee. Check the variety of offerings and pick the best Spectrum deals that suits you and your family's entertainment needs. Enjoy access to a huge number of channels. Customize your package by adding an Internet connection or home phone service to your Cable TV service
LIGHTNING-FAST RELIABLE INTERNET CONNECTIVITY
Implausible download speeds, reliable internet packages, and unlimited internet data! Stream HD videos, download music, play online games the way they are supposed to be and much more:
Up to 300 Mbps (wireless speeds may vary)
No data caps
FREE Internet modem, FREE antivirus software, FREE access to nationwide Spectrum out-of-home WiFi
SPECTRUM VOICE FEATURES
Spectrum Voice lets you remain connected to your family and friends. Get flexible phone plans with Spectrum's digital home phone services. Enjoy 18 advanced calling features including Call Waiting, Call Forwarding and more. Make international call at affordable rates with special international calling plans.
Voicemail
Selective Call Forwarding
Accept Selected Callers
Call Waiting
Block Anonymous Calls
3-Way Calling
Caller ID
Block Unwanted Callers
Repeat Dialing
Call Waiting with Caller ID
VIP Ringing
Voice Online Manager
All Call Forwarding
Speed Dial
Readable Voicemail
Spectrum features
There's always room for improvement and Spectrum believes in continuous growth. Luckily, that growth is supported by continuous technological advancements. Spectrum subscribers can now enjoy superior quality service, better TV, improved internet connectivity, and first-rate voice calling experience. Have a closer and more fulfilling look at the world now with more HD channels than ever, available at your disposal and that too at absolutely no extra charges.
Stream entire HD movies and series in the blink of an eye. Download large files in no time at all. 18 feature voice-calling service with number retention even if you had to switch hardware. With Spectrum spreading quickly across U.S., Canada, Puerto Rico, Guam and Virgin Islands, more and more people get to enjoy their high-quality services. With great bundled offerings, you can enjoy these amazing services at the best rates in town.
---
Unmatched Technology
All these amazing features and advancements don't emerge out of nowhere. Technological development has the power to benefit consumers. Spectrum has rightfully invested in digitalization and hence succeeded in bringing superior quality experience to its subscribers. Undoubtedly one of the best in town, Spectrum is maintaining the legacy of delivering unmatched quality to you, with HD being not just any HD but the finest quality High Definition TV. Spectrum Internet is not just about great speeds but also uninterrupted connectivity to multiple devices at the same time.
---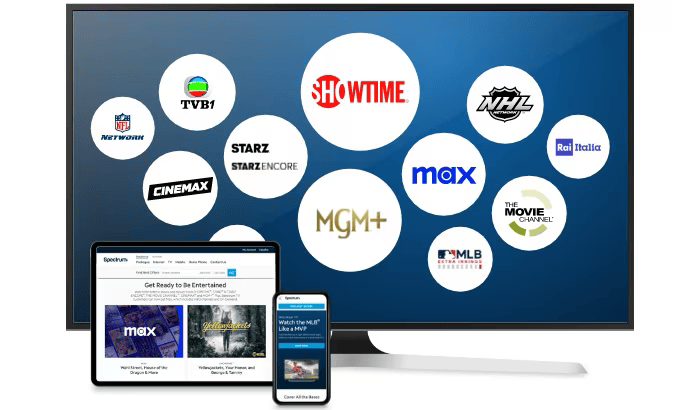 Amazing Convenience
It is an old story that you have to lose something to gain something else, but with Spectrum, you get what you want without having to compromise on anything else. Get the best services, with great features at the perfect rates in town. All of this in one place and that is none other than Spectrum Offers. So get what you want without hurting your budget or compromising on quality.get the reliable services—high-speed internet, DISH TV, and domestic calling, at the most affordable prices with Frontier deals.
---
Budget-Friendly Plans
When it comes to a having superior, quality entertainment experience with best internet speeds and perfect voice communication solutions, the expected expenses boggle our minds. But Spectrum promises to provide you superior quality services without making a major dent in your budget. You don't have to bother getting multiple service providers and shuffle them to ensure budget friendly packages since Spectrum has you sorted. Leave your worries for us and get the best bundle deal that promises to go easy on your pocket without you having to compromise on quality.
For people on a budget, Internet + TV + Home Phone has everything covered. This way you can save more and don't get to pay for Cable TV, Internet and Home Phone separately.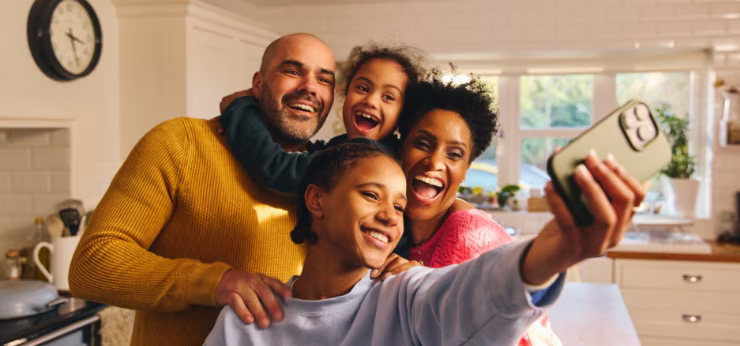 Check Cable Service In Your Area
CLICK ON YOUR STATE TO SEE SPECTRUM DEALS IN YOUR AREA
Spectrum is Serving these Areas
*Terms and conditions apply. Please check offer details
† Buyout Information
To qualify for contract buyout program order and install a qualifying new customer Internet + TV + Home Phone Promotion or limited Double Play promotion (Note offers not available in all areas). A copy of the final bill from previous provider with early termination fees clearly marked and completed in addition to the 'Spectrum Contract Buyout Form' are required to qualify for the contact buyout program. Upon receipt of the forms and verification of eligibility, a check in the amount equal to the early termination fee charged by your previous provider on your final bill (not to exceed $500), will be mailed to your Spectrum service address. Contract buyout forms must be received by Spectrum within 60 days of installation of the Spectrum Internet + TV + Home Phone or 2 weeks from the date listed on the competitor's final bill statement, whichever is later. Contract Buyout form can be found at https://www.spectrum.com/browse/content/mycheck.html